Top SEO plugins for WordPress provide best of both worlds. They not only help to use diverse features of WordPress but they also utilize magic of Search Engine Optimization to deliver our content to even larger audience. Here is a list of best SEO plugins for WordPress that you can also use to increase visibility of your WordPress based websites and related webpages on search engines.
Best SEO Plugins for WordPress
WordPress SEO by Yoast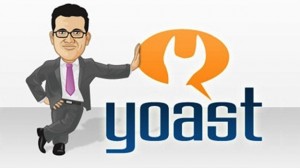 It is without any doubt best SEO plugin ever used.
User Market
With a universal user base available around the globe, it has helped bloggers, SMEs, publishing companies to upload content and align it with appropriate SEO related content.
Features
It provides opportunities to add SEO title, meta description and meta keywords for each separate post. It also provides you with an instant status of optimization as Good, OK or Bad.
SEMRush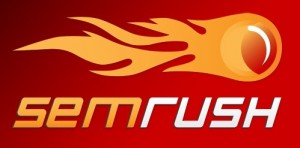 It is essential an SEO plugin used by professionals.
User Market
SEMRush helps to attain higher ranking for WordPress based websites on Search engine rankings. It basically provides rich insights and solid analytics that is used by Administrators to improve level of SEO on their websites and its various pages.
Features
SEMRush provides invaluable information regarding organic keywords that must be targeted, exact locations to receive backlinks and even gives you update about any competitors' marketing strategies. Although it carried paid subscription but relative to important data provided by this SEO plugin, that fee seems minimal.
Google Keyword Planner

No tool can provide you with information as this one offered by gigantic search engine Google itself.
Features
No insight can be more accurate regarding search engine optimization, keyword usage and other related SEO practices as Google Keyword planner can provide. It's like Google itself helping you to generate reasonable audience for your website and in turn earn higher ranking for your website. Search keywords with high search volume, advertiser interest and specific keywords to outrank all your competitors.
All-in-One SEO pack

WordPress websites achieve skyrocketing effect in its SEO, one this tool is incorporated into admin panel.
Features
With support for Google Analytics, custom post types, advanced canonical URLs and fine tuning page navigation links, All-in-One SEO pack becomes a must have tool when you look out for popular and reliable SEO plugin for WordPress based websites.
Added feature
If that was not enough, then know that it has a rare feature of providing SEO integration for your WP based e-commerce websites.
SEO ultimate
In lists of best SEO plugins for WordPress websites, SEO ultimate has a constant presence.
404 Monitor
Most exquisite feature of this amazing SEO plugin is that it carries a 404 monitor. So you are notified instantly whenever you have a404 error page so that you can rectify issue with your webpage before search engine gets to know about and slaps you for this loophole.
Features
This top search engine optimization plugin allows users to rewrite title tags, edit meta descriptions and help you use anchor text to create deeplinks.
You can also use it for advanced features like rich snippet creator, author highlighter, link mask generator, canonicalizer, permalink tweaker, slug optimizer and more.
SEO scribe
WordPress websites can achieve higher optimization for search engine rankings in case one starts using SEO scribe.
Features
It is powerful SEO plugin for wordpress catering marketing, keyword research and interaction with targeted audience. Step-by-step on site optimization and content development guidance eases the work of website maintenance and marketing staff. It tracks authoritative social media users and high-ranking sites in your industry. Scribe also offers flawless integration with other Wordpres plugins for SEO so that you can boost up optimization process of your website.