This is an extensive and detailed guide of advanced content marketing strategies available today. This article is full of  immediately actionable ideas that you can implement in your own business to start building a community of fans and followers, to increase engagement and traffic to your website, and to drive sales.
What are content marketing strategies?
Content marketing strategies have become popular in web development and user experience disciplines over the last several years, and the job is to plan, curate, and distribute interesting and share worthy content.
Here is a guide to help you build exquisite content marketing strategies
Know your audience
To get your content noticed, you need to identify your target audience and market your content to them. You're providing valuable content to them, not just building your brand's image. You need to know who you're marketing to first before you can decide on what type of content to create and offer to your target market.
When identifying your target audience, be specific. Once you've figured out your target market, you need to get involved with the group and learn about the people in that specific group. Research your target audience to determine what type of content you want to provide.
Optimize Your Content For Search
In the long run, if you optimize your content properly, search engines will likely be the best source of traffic for your content. You don't have to think about search engine optimization while you are creating your content. As a matter of fact, it's best if you don't think about SEO until after you have crafted a great piece of content with your visitors in mind.
Blogging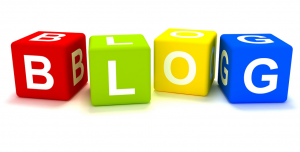 If you don't have a blog, or if it's pretty non-existent then you need to start changing your priorities. A blog will not only increase your SEO, but it will give your brand more authority, create better customer relationships and drive more traffic to your website. So what have you got to lose? Don't just rely on your own blog either – search around for influential bloggers that you can guest post for, to help get more eyeballs on your content.
Email Marketing
For years now bloggers and businesses online have known that their best converting marketing tool was email. It hasn't always been the trendiest thing to care about, but it has always gotten results and for at least the immediate future, it looks like email marketing is here to stay. That doesn't mean it isn't changing with the times though. The sophistication of email campaigns and the ways in which they are deployed are always being refined. It is highly recommend that you take some time to pick through best practices for email marketing to make it part of your arsenal of content marketing strategies.
Social Media
Your fans and followers connect with your social pages and profiles for a reason. Share your content with all of your social media audiences.It might sound like overkill at first, but keep in mind that you have different fans and followers on each network. If you just tweet your content, your Facebook and LinkedIn only audiences might miss it.
In addition to having audiences who only pay attention to their newsfeeds on certain networks, you also might have audiences who are only online at certain times of day. Therefore, you might want to consider sharing your content at appropriate time of day based upon the usage history of your social media followers and trends of post viewership. It is not so difficult as in-house analytics of various social media platforms provides you with enough knowledge regarding viewership trends.