Google SERP ranking factors are like some hard and fast rule that must be followed by every webmaster to achieve higher place in search engine result pages. SERP ranking factors dictate major SEO trends and sometimes can even tend to make humongous changes in outlay and display of a website.
An importance consideration regarding SERP ranking factors before we explain them to you is that these factors are consistanly changing and evolving based on latest update in Google search algorithm.
Content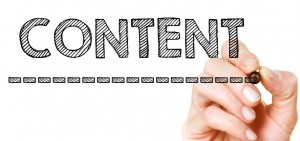 There is a measurable correlation between the quality of content and rankings. This is demonstrated by, among others, the analysis of two new features based primarily on word co-occurrence analysis: Proof and Relevant Terms. The length of content continues to increase in order to gain higher SERP ranking. A good internal linking structure is also an important factor, and probably the most underrated SEO measure.
Keyword in Title Tag
The title tag is a webpage's second most important piece of content besides the content of the page and therefore sends a strong on-page SEO signal
Time On Site
How much time visitors spend on individual pages, or on the website as a whole. This can be influenced by content length, media types on the site, and the total number of resources available on the site.
Onpage Technical SEO
Onpage, the keyword remains an important part of the overall concept for SEO, often represented by a balanced presence in Title, Description, Body copy, H1, H2, etc. Needless to say, that keyword stuffing should still be avoided. However, there is a definite trend towards developing keywords to topics to generate holistic content. Website load speed still remains an important SERP ranking factor to scale performance of a website. Good site architecture is the beginning and end of effective SEO.
Social media
When your website or website's content gets shared on social media platforms like Twitter, Facebook, Pinterest, Google+, and YouTube, it is considered a "social signal" or "citation" – these social signals carry weight similar to inbound links, and have tremendous power in influencing website rankings in search.
Search engines LOVE to see this kind of activity, and these social signals play a large role in a site's placement in SERPs. The activity generated by social media suggests that your website is trustworthy, worth sharing, currently important to people, and is being referenced as a valuable resource.
Bounce Rate
It is a term the SEO industry uses for the practice of a visitor landing on a website and immediately (the industry standard is within 11 seconds) returning back to the search results. This metric has a dramatic impact on your rankings within SERPs because it's a strong indicator of whether or not your website satisfied the user's search query or not.
Google+ Local Business
Ever since Google Places partially merged into Google+ Local Business, many features, such as reviews and ratings, have now been shifted to Google+ Local. So, if you have customers with gmail accounts you can ask for reviews on your Google+ Local page and these will be displayed on your Google Places listing in Google SERPs. Additionally, Google+ Local also provides local business information to Google Maps.
Backlinks: King of SERP ranking factors
The mechanism of a backlink is essentially a vote from another website to yours – a vote that says that your website is authoritative enough or trusted enough to link to. As Google attaches a lot of importance to these links when analyzing websites, the more backlinks you have, the better your placement in SERPs. But all backlinks are not created equal – make sure your websites inbound links are from trusted, relevant sources and avoid junk or spam citations.