NAP also known as Name, Address and Phone Number is actually crucial information. NAP for Local SEO is same as what breathing is for a Human being. Importance of NAP for local SEO can simply be scaled by the fact that in case you are not in habit of using this strategy you are being laid off from local search by Google and gone are your chances to attract customers from local community and neighborhood. Read here some important points regarding role of NAP for local SEO.
Diversify
When optimizing your business information for local search results, it's crucial to get your NAP (name, address, phone number) listed on several directories. That's because Google focuses on these 3 components when it comes to your business:
Your geographical location
Customer Reviews
Citations – Your NAP listed on directories
If you're serious about your local marketing online, you need to build citations. Local businesses are learning how to get ranked on search engines–don't get left in the dust of your competitors.
Place it wisely on your page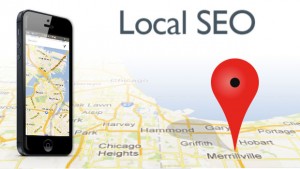 The NAP info can go pretty much anywhere on your pages / in your code. If you're using WordPress or a similar platform, it can go in footer.php (my favorite), or in a sidebar widget. It can go in the table your content is in, or in the footer area. I wouldn't suggest adding it to your title or description tags, though – usually a waste of space.
Keep track of your NAP for Local SEO
There are online tools that do a great job listing all of your NAP citations. Whitespark's citation finder tool is one such tool and it's pretty easy to use. Enter some location data into their citation finder tool and you will get back a list of citations pertaining to the entered business and location.
Once you get the data back from a tool like Whitespark check the consistency of NAPs. If there are websites that don't have your correct business name, address and/or phone number then you have some work to do. You should get started on reaching out to these sites or getting site access to update your citation.
Take the term 'consistency' very literally. Spelling mistakes or even small inconsistencies in your business name can have an impact on your local search rankings. If your location is listed as Road on one website and as Street on another website correcting this will be helpful.
Inter connected Web
Achieving consistent NAP is easier said than done. Business listing sites and local directory sites continue to proliferate, and correcting a citation on one site may lead another site to "correct" your correction. Even though different sites occupy different parts of the data ecosystem, with the big search engines at the top of the food chain, it's still an ecosystem — all of the sites are fundamentally interconnected.
Consistent phone number is more than important
Consistent phone numbers can also be extremely important for strong local search rankings. If search engines are finding multiple phone numbers for your business location this can trigger red flags with search engine algorithms. Sometimes businesses will use a variety of phone numbers in different online locations for "call tracking". This might seem like a good idea but it can wreak havoc with your local search results. If the search engines can index various phone numbers as HTML text you potentially have a problem. For local search results it's always best to go with one phone number that is indexed by search engines whenever possible.