List of Google algorithm updates provides a comprehensive insight into the working of world's largest search engine. Each update has brought in a new wave of SEO best practices and made webmasters and internet marketers to adopt new strategies. Google algorithm updates are basically user friendly updates made in Google's algorithm for sorting out websites and their relativity with the search queries that this search engine receives. Over the years, these Google algorithm updates have aligned new user experiences into the search query and have helped users to reach to their prospective queries' answers.
List of Major Google algorithm updates
Google Panda
Google Panda is an update that prevents low quality sites and pages from ranking well in the search engine results page. This update is mainly fueled by Google Quality Raters. Quality Raters answer questions such as "would I trust this site with my credit card?" so that Google can distinguish the difference between high and low quality sites.  The change aimed to lower the rank of "low-quality sites" or "thin sites",and return higher-quality sites near the top of the search results. It was reported that a surge has been observed in the rankings of news websites and social networking sites, and a drop in rankings for sites containing large amounts of advertising.
Google Panda creates a ratio with a site's inbound links and reference queries, search queries for the site's brand. That ratio is then used to create a sitewide modification factor. The sitewide modification factor is then used to create a modification factor for a page based upon a search query. If the page fails to meet a certain threshold, the modification factor is applied and, therefore, the page would rank lower in the search engine results page.
Google Panda affects the ranking of an entire site or a specific section rather than just the individual pages on a site
Google Penguin
Another one of the Google algorithm updates, Google penguin was aimed at decreasing search engine rankings of websites that violate Google's Webmaster Guidelines. It was launched to hit websites and pages that utilized black-hat SEO strategies. These strategies involved increasing artificially the ranking of a webpage by manipulating the number of links pointing to the page.
The best way to stay protected against future algorithms is to stay away from spammy practices. Don't try to game the system by manufacturing links and over-optimizing your site for keywords.
All you have to do is create quality content that people will love to read. These people will then tell their friends on social networks, and word about your site will spread. Soon, other sites will link to your content and you'll organically build links that way.
Google Hummingbird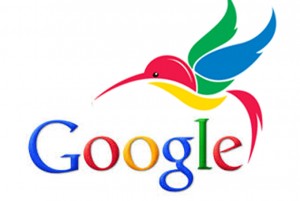 Unlike previous search algorithms which would focus on each individual word in the search query, Hummingbird considers each word but also how each word makes up the entirety of the query — the whole sentence or conversation or meaning — is taken into account, rather than particular words. The goal is that pages matching the meaning do better, rather than pages matching just a few words.
Google Hummingbird is designed to apply the meaning technology to billions of pages from across the web, in addition to Knowledge Graph facts, which may bring back better results.
Google Pigeon
The update is aimed to increase the ranking of local listing in a search. The changes will also affect the search results shown in Google Maps along with the Google regular search results.
Google Mobilegeddon
Latest of all Google algorithm updates, it allows websites with mobile friendly interface to rank higher as compared to sites that lack similar counterpart in mobile interface.