Mobile SEO is a phenomenon that has gained much prominence in year 2015 and promises to attract more attention in next coming years as well. All Search Engine Optimization trends for 2015 indicate that mobile marketing will be crucial to overall ranking of websites. Search engines, whether famous or not so famous, will scale utility of websites and its contents by taking into consideration its optimization for mobile users.
Now there must be a daunting question that what has made Search Engine optimization so important for mobile websites? Read below as we explain to you what was reason of mobile SEO gaining such prominence in recent years and in future to come.
Increase of Mobile usage
It must be of no surprise that Mobile usage has skyrocketed in recent years as more and more users jump onto the bandwagon of smartphones and Phablets.
Major source of digital content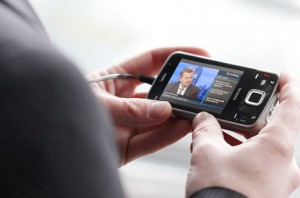 Portable gadgets have taken over conventional medium to become primary source of digital content consumption. Mobile SEO tools are used regularly by online marketers to engage targeted audience. Millions of smartphone users are living their social life via their Phablets and smartphones. They interact via Facebook, they watch video on Youtube and they come to know about latest news through apps and websites that they access through their mobile phones.
Ease of Use
Without any doubt, premium function of mobile devices has been replaced from making calls to enjoy benefits of internet. People prefer common their smartphones over  their PCs. They search via mobile devices and in case a website lacks Mobile SEO it is surely missing out on huge chunk of targeted audience.
Google wants it
News has been broken that Google is going to provide even better rankings for websites that have adapted to Mobile SEO Google style. Google has always focused on user interests and being owner of not only world's largest search engine but also most widely used Mobile OS, Android, this search giant is going to pursue Mobile SEO much more vehemently.
Higher revenues from Mobile SEO
Almost all major websites have shown trends of higher revenue generation for their mobile counterparts. Mobile SEO tips are hoarding all over cyberspace to help online marketers and brand managers to focus more on optimizing their mobile based website.
Effective User experience
Rich user experience on mobile phones always attract higher rebound rate of visitors and sharing of useful content present on mobile version of a website, helps to lure more visitors. Like normal optimization, Mobile SEO tools also depend highly on overall design of website, loading time and all related factors.
Mobile friendly = Revenue friendly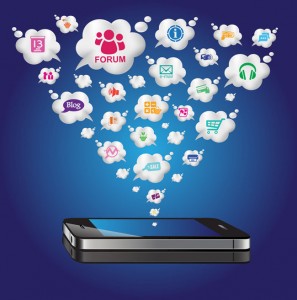 All those website owners and company managers who are not focusing on mobile arm of their online platforms are soon going to experience a solid thrashing in their Search Engine rankings. It will lead not only in drop of their audience but will also earn them negative points for criteria set for judging credibility of a website. Don't expect simple plain website to compensate your search rankings because a parallel design and development approach coupled with reasonable amount of content are necessary to achieve desired targets of Mobile SEO for your website.
Conclusion
It is worthy to note here that putting appropriate attention on normal website and mobile version of your site will not only earn you higher rankings but will also help you establish a solid brand name for yourself on cyber space.