All major internet marketing experts look out for powerful SEO keyword tools to boost traffic on their websites. Like Search engine optimization tools of various kinds, these keywords planning tools enable SEO staff to better gauge quality of selected keywords, traffic that can be targeted according to these tools and optimize content based upon these keywords
Übersuggest

A simple tool with strong utility for higher optimization. All you need to do is place keyword that you are targeting, select a language and source of your keywords e.g. internet. After filling out all fields, click on Suggest and you will receive a list of related keyword based upon searches made by people related to that keyword. Get appropriate overview of keywords required to optimize your content.
Advantages
Free Keyword Tool that requires no registrations
Keywords displayed with appropriate suggestions in alphabetical order
Specific results available for letters and numbers
List of keywords can be created and exported on to your personal computer by Copy & Paste
SEO Book
This is another famous SEO keyword tool requiring free registration for new users. Offers keyword suggestions on daily basis based upon analysis of search volumes experienced by major search engines. A well researched and indexed search network is tracked by SEO book for each keyword.
Advantage
Provides major input regarding search volumes of Google, Bing and Yahoo
SEA metrics data available (CPC & monthly value)
Keyword IO
Keyword search goes localized with Keyword IO. It is highly effective Keyword tracker that provides information and suggestions related to target phrases based on country wise search volume. Receive plethora of suggestions related to your keyword, trends of these keywords related searches and even top 10 search results based upon similar keyword search on Google. Apart from all these amazing analysis, Keyword IO complies list of keywords based on  TF•IDF and TextRank
Advantages
Keywords are organized in lists of long tail and in alphabetic order
Facility to download list of suggested keywords
Displays list of relevant links related to keyword
Keyword suggestion Tool
One of best SEO keyword tools that arranges list of potential search phrases based upon your preferred language, country where searches originate and your desired keyword. Dig deep down into each suggested phrase by clicking on it. You can also view longer tail keyword suggestions.
Advantages
Separate keyword analysis and suggestions for each search engine
Option to choose from a large list of languages
Each Single keyword can further be looked into
Google Keyword Planner: King of SEO keyword tools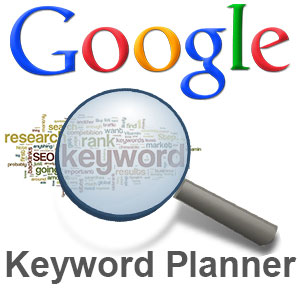 Without any doubt, king of all SEO keyword tools as it is offered by none other than Google itself- king of search engines. Like many of Google services, it is free of cost as well and gives SEO keywords suggestions in a unique way. It offers authentic data regarding average monthly searches, level of competition for a particular keyword and average Post per click on search results related to prospective phrases. A Google Adwords account is must have to utilize this tool.
Advantages
Product of Google- Godfather of search queries
Numerous search based analytics
Wordtracker
Wordtracker's has very simple starting page showing intent to get on with task of finding appropriate SEO keywords. As soon as you enter keyword, this amazing SEO keyword tool will showcase 10 keywords with the highest search volume. If you wish to go ahead, you are provided with competition for these same keywords and one step further calculates the so-called Key Efficiency Index (KEI) – a metric based on the relation between search volume and competition for a keyword. This indicator is aimed to display highest potential of a particular keyword.