To provide best PPC management services to their clients is a diehard aim of any internet marketing company. With changing times and with more clients realizing importance of PPC campaigns, competition is getting tough and tough. Companies that will focus on best PPC management services will surely be able to complete more campaigns with more success.
Tips for Best PPC management services
Focus on phrase and exact match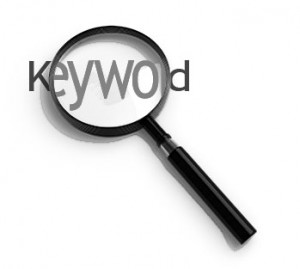 This will allow you to maintain the most control over your keyword and query matching, without sacrificing too much volume. This will also help you cut overall costs and CPA in general since you're not wasting spends on loosely matching broad keywords. If you've already exhausted phrase and exact match, you might consider adding modified broad match variations to enhance the reach of your top-performing keywords.
Test ad copy
Writing effective ad copy can be difficult. Unless you test different versions of ads to see which perform best, you aren't maximizing the ROI of your campaign.
Most PPC platforms allow you to set up split tests that rotate different ads for each of your targeted keywords. To do the test effectively, adjust your setting so that ads will be served up randomly rather than according to the platform's formula of displaying the ad it determines will result in the most clicks.
Ad extensions
A powerful tool to offer best PPC management services that can significantly improve your ads' click-through rates (CTR) is implementing Ad Extensions.
Ad Extensions are simple and free tools that can greatly enhance the presentation of your ads as well as expand an ad's real estate in the search results. Ad Extensions particularly "SiteLinks" can also facilitate better conversion rate optimization (CRO) by taking users to specific landing pages to meet their needs
Ad Extensions are set on a campaign basis and not per ad group, so keep in mind that any Ad Extension you use will impact all ad groups within a given campaign. There are number of Ad Extensions that you can use. It is highly suggested to test various types with respect to your PPC campaign and overall conversion goals.
Separate your black sheep
The idea is simple; move your poor performing keywords into their own campaigns or ad groups, and leave your best performing keywords so they remain unaffected. This will allow you to ensure that your best performing terms aren't limited, while also cutting back on wasted costs from non-converting keywords.
Use-the-cosmetic-URL.com/always
A lot of PPC advertisers ignore nearly 1/3 of the ad space that the search engines make available. After putting lots of time and energy into writing clever ad copy, they often enter their home page URL in the cosmetic URL field regardless of whether or not this is where the ad actually delivers a visitor. Start thinking of the cosmetic URL as ad space instead of navigation technology.
You can use your cosmetic URL to repeat your keyword (which appears in bold), to repeat your incentive, and to provide additional information to the user on where you're proposing to take him or her if he or she gives you a click.
Additional tip: for better campaign management
How your staff interacts with customers who call or visit can impact the number of conversions you get from your ads. Recording your phone calls is an effective way to grade and improve the way your staff responds to customer inquiries, greets visitors and solves problems. Great customer service can result in more sales and return visits and help generate positive reviews and referrals.