Search of quality link building strategies 2015 is very much on as Link builders, SEO experts and internet marketers look out ways to improve ranking of their website in search engine. Healthy link building is still an effective method of earning accolades from Google and other search engines. Not spamming but by building some useful links on authoritative websites with useful content is something that is prized by all major search engines.
Let us review some quality link building strategies 2015 that can still benefit those who believe on real hard work and getting positive response from Google, Bing and other search engines.
Content pillars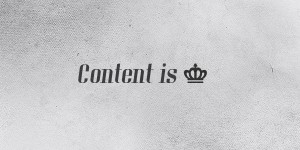 Content pillars are some authority based pages on your website that provides valuable information regarding your intent of making that website – business or pleasure. New pages must be uploaded on regular basis that can be quoted by researchers and bloggers as references on their own websites and blogs. A healthy set of backlinks are generated through all those links and you get rewarded regularly by search engines.
In case you don't know what to write about in those content pillars than you must use several platforms like Quora or Buzzsumo to find out topics of keywords that are being hot in searches.
Establish brand value in targeted niche
It is without any doubt best practice as it comes easier to get backlinks from your targeted niche. Social platform comes as biggest source to not only create awareness among your audience of choice about your brand but also getting the word about your services. Word of mouth gets a whole new meaning with social media as Viral marketing helps brands to reach overnight success at times.
Even with help of some authority accounts and facebook pages, you can even reach out to even more users and can achieve better visibility over search engines.
Sharing circle on Google Plus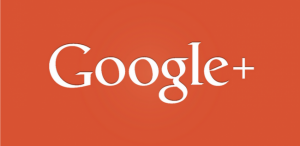 With launch of Google Plus, biggest change has come in the world of internet marketing instead of Google's intended social networking world. You can establish a circle of followers or loyal customers that can then be used to re-share your content after regular intervals. Google highly values links shared on its home made social network and your ranking will surely boost off in case you establish a sustainable Google circle of users who are willing to share your services to their own Circle members.
Try your hands on infographics
Infograhics have also debuted successfully into quality link building strategies 2015. Try some concise yet information rich infograhic backed by some innovative designs. Publish them online and submit into various online infographics directories to receive healthy and authentic back links. It is important to add HTML box carrying link to your website to receive much higher ranking and genuine backlinks.
Write for other websites: best quality link building strategies 2015

Now this technique is old but as the word goes that "Old is Gol", this method still reigns high in quality link building techniques 2015. Obviously it requires higher standard of writing and quality of content because you ought to write for a famous website which has its own reputation established in online world. Only such a website is worth to write for. Other than that it is entirely wasteful to write for a website that is already lost in black hole of websites.
Conclusion
Link building still remains a healthy method of "off page SEO" and it still favored highly by search engine experts. Only problem that actually results in its thrashing in recent past was because of abuse of this method. Incorporate above stated quality link building strategies 2015 into your SEO work schedule and you will witness an unprecedented growth into your rankings.