There are various website SEO factors that must be looked into when considering a comprehensive marketing strategy for your website. For starters, it is best to break down website SEO factors into 2 mains parts
On site search engine optimization techniques – things you can do to boost your search positions within your own web site.
Off site search engine optimization techniques – things you do or request to have done on other web sites, such as link campaigns that benefit your web site's rankings.
For the most part, you should take care of on site SEO techniques first, because they're the easiest to implement. On site search optimization techniques allow you to build a foundation to strengthen your rankings while off site techniques are put in place.
Website optimization
Before you can do anything else with your SEO plan, you need a strong foundation. This begins with the actual framework & foundation of your website. If your website code and structure is not in tip-top shape, you will always struggle to get any lasting SEO results. Failing to do this is something like trying to build a house on a weak foundation. The house, no matter how beautiful or well made, well always be at risk of collapse. The same is true for SEO.
I always recommend Small Business Owners build their website in the WordPress framework. Not only is WordPress a flexible and affordable web platform, it's also scalable and extremely SEO friendly. Beyond that, you will likely need to hire an SEO professional to ensure your website code is well optimized and all of your ducks are in a row.
Keywords
keyword research is the foundation of search engine optimization. You need to have a good understanding of your target market and the search terms that your prospective customers are likely to use to find you. Understanding which keywords will bring targeted traffic to your web site is absolutely critical.
As your site is being designed it is extremely helpful for SEO purposes to know what your selected keyword phrases will be because you can then use them in selecting your domain name and in naming folders within your web site's hierarchy. You will also want to use them as the text for links you use as navigation for your web site on every page in the site. You will use them to create the initial content or your site. You will use them again when you start engaging in off site search engine optimization – as the text for links that will be pointing go your web site.
Title tags
The title tag has consistently been one of the most critical ranking factors, and remains so for 2014. Your title tag is likely going to the be clickable text that appears in search results, making its optimization important for reasons far beyond SEO; it's one thing to rank highly in search results, but if your title tag isn't enticing, it won't get clicked. When choosing your title tag, try to include your keyword naturally and strategically. It's usually a best practice to use your company name as part of your homepage's title tag. For internal pages, include it at the end of your title tag rather than at the beginning; this helps with branding. Your title tag should ideally be less than 65 characters, and again, if you're targeting local keywords, be sure to use these here as well.
URL Display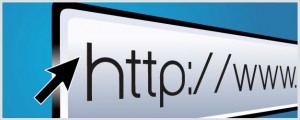 Complicated URLs can also be complicated to search engine spiders. While there are workarounds you can use later if your site is having the problem, it's easier and less costly to consider the issue before the site ever goes live.