The competition in the online business world is intensifying. Business organizations with websites are looking towards ways to further optimize their marketing budgets into more result driven channels which would help increase their business. A lot of business organizations are still relying upon the mass media. However, one of the most easy to use and available online paid advertising medium SEM is still ignored by many. Here are some of the vital reasons why businesses need to seriously consider it as an important way of placing their business advertisements online. WhitehatsMedia online marketing company in Dubai ensures that your ads are ideally placed within the top search engine results
Measurable ROI
There are many marketing channels available online and offline that the business managers use these days. However, most of them have one common problem that you cannot track their success. The ability to track results and relate them to success is one of the most important traits rivaled by other ways of marketing online. You know about the users that have seen your advertisement online. This data helps you refine your search engine marketing tactics and you can also use the same information for all your future marketing decisions. You would be able to know exactly how each dollar spent in SEM is bringing in business results for your organization.
Well Defined Audience
The targeting of audience has always been a big problem even in the online world. You could not do that regardless of the amount of research that you had done. But when you are talking about SEM, you can use it to target your audiences belonging to a particular demographic region. Besides, you can also put in more characteristics to ensure that you have been able to reach the intended audience. There are so many factors that you can decide. This fine tuning will not only help you reach your targeted potential customers but would also help you save money that would have been otherwise wasted trying to advertise everywhere.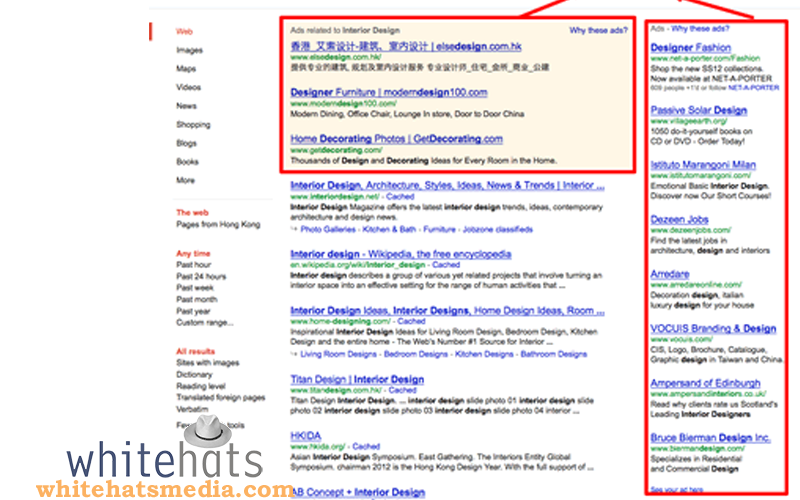 Outstanding Visibility
There is no place better than putting your advertisements online. But this does not mean that they need to be everywhere. The SEM gives you the ability to fine tuning places where they can appear. In SEM, you select the keywords against which the keywords would appear. The psyche of the customers is that when they are searching for something, they want it right away or at least need to have some information about it. When you choose to display your advertisement with certain organic searches, it helps you trigger better calls to action and certainly improve the online marketing results achieved from search engine marketing efforts. This results in reduced bounce rate, increased number of pageviews and more page views per visit.
Data Driven Approach Takes Out Guessing
In the good old early days of internet, you had to guess the places where you would find your potential customers. This did not only mean that you had to invest a lot more money than required but would also mean less than ideal results. Now, with search engine marketing you can easily take out the guessing game out of the internet marketing campaigns. The data that you get when you run search engine marketing campaigns forms the basis of your entire future internet marketing campaigns. You can fine tune the keywords that would fetch better results and help better promote your brand. This small detail play a big role in ensuring great value for money results derived.